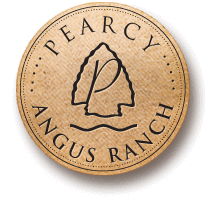 PAR Intern Program
PAR Intern Application (Spring and Fall Semester)
PROGRAM DETAILS
TERM


Spring Semester (January through April/May — 10 weeks) OR Fall Semester (August through November/December — 10 weeks)

INTERN WORK / ACTIVITIES / DUTIES


As an intern, you will be expected to work the same duties as our various ranch managers with their oversight — cattle, farming, working with heavy equipment, paperwork, clean-up, etc. Long hours will be expected, just as our managers experience. Some work weeks might be 6 to 6.5 days. The intern experience should be similar to our working ranch managers — "Do what it requires to run a top-quality seed stock operation."

PAR PROVIDES

Housing (efficiency apartment on ranch)
$1000 stipend per month
Experience with vet. specialists, embryo &IVF specialists, AI technicians, vaccine/medication consultants, feed/nutrition consultants, equipment consultants, sale consultants &experienced ranch personnel
PAR will

not

provide

health insurance (must provide proof of insurance)
meals

Appropriate PAR supervisory oversight with overall work-related duties from Ranch Manager, Cattle Production Manager, Cattle Operations Manager, Farming Operations Manager &PAR President.

APPLICATION INFORMATION


Eligibility: Undergraduate Juniors and Seniors receiving an AG Studies degree; Graduate Degree in Agriculture; Background in animal agriculture; Interest in animal genetics, animal nutrition, animal health, reproductive management & marking of purebred cattle.

SELECTION CRITERIA

Background &experience in the livestock industry
Academic performance &extracurricular activities
Career goals &leadership potential
Work ethic &attitude
Recommendation from academic adviser &/or professor.

APPLICATION PROCESS

– Complete PAR Internship Application
– Copy of College Transcript (unofficial acceptable)
– Two Letters of Reference (1 reference must come from academic adviser or professor)
– Submit by mail or email:

Van Pearcy, PAR President

Pearcy Angus Ranch

2020 W Cuthbert Ave.

Midland, TX. 79701

Office phone: 432-683-0000

Cell phone: 432-770-1482

E-mail:

vmp.pearcyangusranch@yahoo.com

– Face-to-face & phone interview of intern candidate
– Applications must be received by:

Spring Semester — October 15th
Fall Semester — May 15th
Ranch Sales Barn/Office Location: 17796 FM 1602 Hico, TX. 76457
Efficiency Apartment on Ranch: 444 CR 227A Hico, TX. 76457
*PAR will report intern performance to academic adviser or professor via Midterm Evaluation &Final Evaluation
PAR's HISTORY & TODAY
Pearcy Angus Ranch (PAR) is a 3,000+ acre Registered Black Angus seed stock cattle ranch in the Hill Country next to the former old community of Fairy, Texas, where the ranch's Lone Mountain stands between the towns of Hico, Hamilton, and Cranfills Gap. Pearcy Angus Ranch's top-line goal is to ensure high-quality genetic value for our customers. Our foundation Angus females are selected for their valued genetic traits and are carefully matched to industry-leading Angus sires to produce offspring fulfilling "seed stock" buyers and commercial cattle producer's primary need - genetic predictability and profitability. The American Angus Association announced that Pearcy Angus Ranch, LLC during the fiscal year of 2018 (ending Sept. 30th) was the 8th top ranch in Texas for registering the most Angus beef cattle in the state. PAR currently runs approx. 700-900 head of registered Angus seed stock cattle.
PAR started its cattle history back in 1962, when Hollis &Verne Pearcy purchased about 300 acres near Fairy, Texas. Over the years, the ranch has been converted to WW-B Dahl Bluestem and Klein grass, along with other native central Texas grasses. There are several 40-acre paddocks used for annual winter and early spring grazing on winter mixes. Combining the land and keeping the beef cattle business in the family, has been the long-time goal.
Over the past several years, PAR has purchased valuable genetics from leading Angus seed stock breeders in the U.S. — 2-Bar Angus, Goode, 44 Farms, Angus of Clear Creek, Cox Ranch, Dean Angus, Double Creek Farms, E Z Angus, Express Ranches, Friendship Farms, Guy V Cattle, Lone Star Angus, McKeller Angus, Pollard Farms, Stratford Angus, Wilks Ranch &Texas Angus Association sales …to mention a few. In addition, PAR continues enhancing their facilities and techniques to become a recognized name in the development, breeding, and production of structurally correct registered Black Angus cattle known for their high-quality genetic traits and strong $-Beef. PAR's annual in-house female sale is during the first 2 weeks of September, offering 90-140 seed stock females. We have historically consigned all our bulls to 44 Farms, one of the largest Angus bull sales in the nation.
PAR's OPERATION &SUPERVISION
PAR operates from a fully developed written farm / ranch monthly calendar of work duties. There is a weekly and monthly work calendar, along with daily morning team meetings. There are also periodic monthly team meetings concerning ranch goals, issues, and planning discussions with the ranch president. Twice per year, the president conducts individual team member reviews — and the intern is expected to participate in these reviews. Daily oversight will come from the following during the internship: Ranch Manager, Cattle Production Manager, Cattle Operations Manager, Farming Operations Manager &PAR President.
PAR's REGISTERED ANGUS CATTLE PROGRAM
We have an aggressive ET program at PAR in an attempt to mass produce genetics from our elite donor herd. We calve in both the Spring and Fall for just under 90 days in each season and flush every three weeks through both breeding seasons, so that if a recipient comes back in heat she is lined up for the next flush. We typically have four rounds of traditional ET (Embryo Transfer) per season with all the work being done by Hoofstock Genetics from Ranger TX. Our close proximity to Hoofstock also allows us to do IVF work when it's warranted. Most of PAR's donors are flushed for a full year and then put back in calf. We will continue flushing between the Fall and Spring breeding seasons to build a frozen embryo bank for those days when we don't produce enough embryos to fill our recipients. Typically, the second round of the fall breeding season will be a thaw-only day so that our hard-working hands aren't required to give FSH shots or breed donors on or around Christmas.
We work very hard at PAR to keep this program as efficient as possible and flushing every three weeks, although it creates a lot of work, is the best way we have found to keep our recipient herd calving on a 365 day cycle.
Our AI program is just as intense and aggressive as the ET program. We start breeding just after Thanksgiving and will continue through January then start again April 1 for spring calves and continue through mid-June. Clean up bulls are then turned out to breed the few cows we have not successfully bred and will stay out through July. At the beginning of each breeding season we will synchronize all cows that calved in the first 60 days of the season in an attempt to move those mid-season cows to the beginning of the calving season. Cows that calve in the last thirty days of each season are synchronized in the middle of the season trying to move them to an earlier calving date as well. The key to a successful AI program is extensive heat checking. AI cows are typically pastured somewhere close to the barn for easy access which makes it easier to catch them in heat. Each group is watched at least twice a day through each season. It is a lot of work but the end result is worth it, having an entire calf crop sired by breed leading, highly proven sires.
PAR has a strict health protocol concerning vaccinations and cattle health. PAR works with several vet.'s in the area, and visits with various experts in the animal health field, along with other top registered Angus operations in the U.S. to maintain the best in the business health &vaccination program.
PAR's WW-B DAHL BLUESTEM GRASS SEED OPERATION &HAY PRODUCTION
WW-B. Dahl Bluestem grass (Bothriochloa bladhii) is named after Texas Tech University's Range Science professor, Dr. Bill Dahl. This warm-season, perennial bunch grass's seeds were collected from India in the 1960s, and then later tested by Dr. Dahl's department at Texas Tech.
Pearcy Angus Ranch discovered the fantastic yield with low maintenance of the WW-B. Dahl Bluestem grass in Hamilton County in the late 1990s. WW-B. Dahl Bluestem grass is by far the best of the different varieties of bluestem, in terms of low maintenance, bug resistance, yield, and drought resistance. A single plant in its early stage will grow mostly flat to the ground. When mature, the single plant can almost cover a full square yard, and grow two-to-three feet tall. It has long green leaves, and it produces a unique oil that has a distinct "sweet" odor. The odor, while pleasant to humans, it is a repellent for various types of worms, flies, grasshoppers, fire ants and feral hogs. We discovered early on that—when planting WW-B. Dahl "patience is a virtue" during initial plant development! The grass seems to grow a deep root system slowly at first, and above the ground, full maturity is not noticed until the second year's growth. Our initial 100+ acre dryland hay field has provided anywhere from four-to-eight tons per acre yield in round hay bale production - many times being harvested twice (July and September).
PAR will produce 1,500-2,000 round bales per year for winter hay feeding purposes. During the drought in 2010 &2011, the field received only a small amount of rainfall, and we were able to get a full hay cutting with a yield of two-to-three tons per acre. The grass is very drought resistant, once it has matured.
Our ranch land is firm black clay, in which WW-B. Dahl Bluestem seems to thrive. Our best success has come from no-tilling the grass seed into a very firm, prepared seed bed at 1/8-inch deep (the shallower, the better) at about two-to-four pounds per acre. Seeds must have contact with soil, so the less trash on the ground, the better. Also, weed control is critical, because the grass seed is slow-growing in its early development. We now have more than 2,000 acres in WW-B. Dahl Bluestem grass, and Turner Seed from Breckenridge, Texas, harvests the seeds annually off the ranch. In our opinion, this is the best grass for the money.